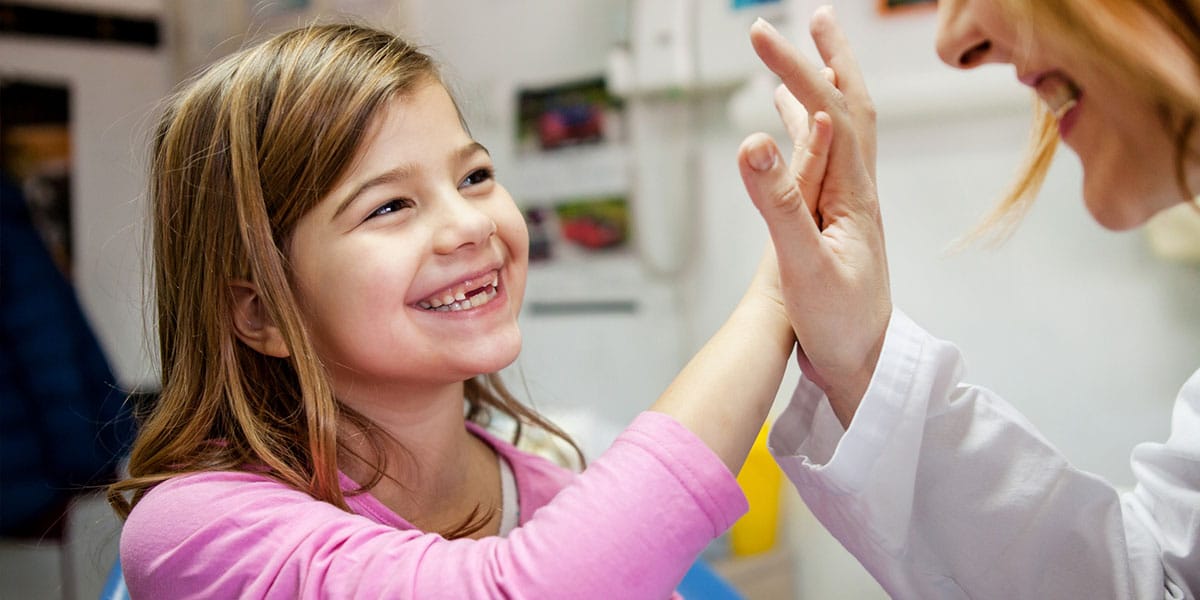 ---
Your Child's First Visit
---
According to the American Academy of Pediatric Dentistry, every child should visit a dentist around age 1 and every six months thereafter. These visits help children begin to get comfortable in a dental setting and allow dentists to observe the dental changes in a child's mouth from an early age. At Dental Safari Company, we believe dental care can never start too early - or too late! If your child has never seen a dentist, we want to help your child begin on their dental care journey!
We find that informing your child about their dental visit can be very helpful in preparing them and alleviating any concerns. During your child's visit, we will get to know your child and help them to feel comfortable by explaining what will happen during their visit and showing them the tools and instruments we will use to help keep their smile healthy. We will perform a thorough head and neck examination and evaluation of the teeth and gums and if no treatment is needed, your child's teeth will be cleaned and a fluoride treatment will be provided. Every child will be sent home with proper brushing and flossing information, along with a high quality toothbrush and toothpaste.
We encourage parents to accompany their child during their visit. This gives you an opportunity to see us working with your child and allows us to discuss dental findings and treatment needs directly with you.
Before your child's visit with Dental Safari Company, please be sure to complete the online consent for treatment form for your child. If you have dental insurance, please be sure to provide that information as well.  We look forward to meeting you and your child for their appointment!
---