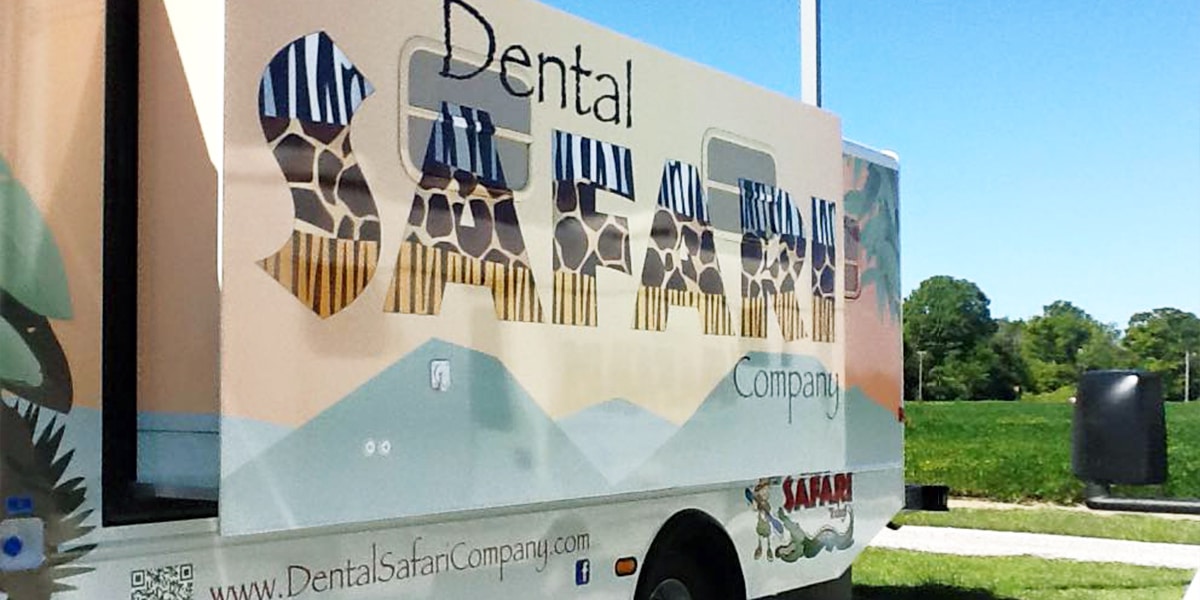 ---
Dental Safari Company travels to schools to provide dental wellness checkups and urgent care treatment for children ages 4 through 16.
---
Your child/children will receive a visual exam (no x-rays) by a licensed dentist, a cleaning, fluoride treatment, and sealants as needed.
---
All Children Are Eligible
---
Medical Card

If your child has the Medical Card or All Kids, they may have two dental office visits per year in which an exam, cleaning, and Fluoride is covered 100%. Your child's Dental Safari Company appointment qualifies as a dental office visit!


---

Your child may be seen in the school at NO COST.

Private Insurance

If your child has private dental insurance, your child may be seen in the school setting. Typically there is ZERO copayment on the services that we provide: exams, cleanings, fluoride, and sealants.


---

This is easily verifiable by phoning our office at

618-993-8333

Grant

Grant coverage is available for children who receive free or reduced lunch but do not have the medical card.


---

There is no cost for this service.

PayPal Payment

In the event that your child does not qualify for any of the above, you may pay by cash/check/credit card via PayPal for our services. Your child will receive an exam, cleaning, Fluoride and sealants where needed.


---

The full price for this is $128. If you are unable to pay the full charge, you may sign a waiver and pay a reduced fee of $75.

---

Pay Your Bill Securely Online Using Paypal
---
PLEASE NOTE: If your child is in Kindergarten, 2nd, or 6th grade, the State of Illinois does require a dental exam to be on file. This appointment fulfills that obligation.
Following your child's treatment, a letter will be sent home indicating the treatment your child received during our visit as well as follow-up treatment he/she may need.
---
Click Here to Register Your Child
---