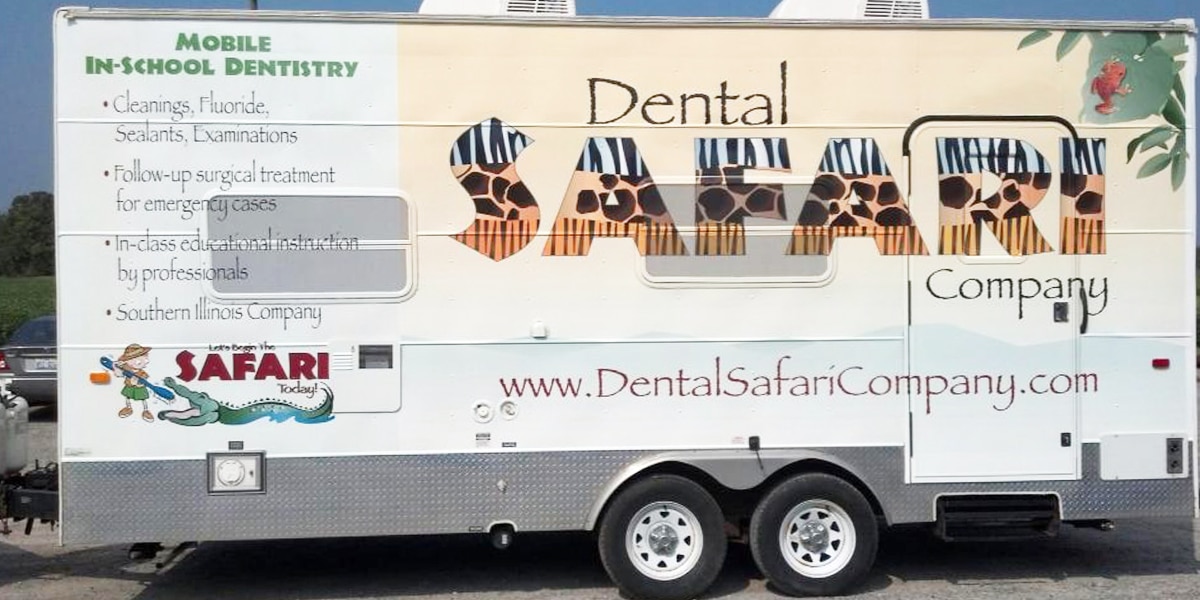 ---
Onsite Pediatric Dental Care

---

Our mobile dental trailer that we bring to schools is a fully functioning dental office!! Same professional dental treatment as a standard dental office. No long commutes. No long lines. Simply make an appointment, then parents/guardians check their kid out of class, and walk to the dental office at school!!

Every Child is Eligible

---

Whether you pay cash, use private insurance, are on the state of Illinois medical card, or are eligible for grant coverage (children on free or reduced lunch programs), every single child may be seen. Simply fill out our online consent form by clicking on the Online Forms Link below.

---

Click Here for Our Online Forms

Child Friendly Environment

---

Dental Safari Company is a Safari-themed, mobile dental office. Our fun and inviting office environment helps to puts children at ease and provides an opportunity for us to treat patients who were unable (or unwilling) to be seen before.

Latest Technology

---

Equipped with the latest dental technology, our dentists are more efficient and able to perform more dentistry per appointment.

Dental Chair - For quality exams and treatment, patients need to be fully reclined in a dental chair.
Professional Dental Prophylaxis (Teeth Cleaning)  - We use the same electric dental hand pieces found in standard dental offices.
High-Powered Dental Lights - We utilize high powered lights to assist with our exams and treatment. "Flashlight Exams" do not provide the high-powered, focused light needed for professional results.
---
Our Philosophy
---
The Dental Safari Company believes in a 3-part approach to dental wellness. Although primarily focusing on mobile treatment for children at schools, this 3-part approach applies generally to a healthy dental lifestyle.
---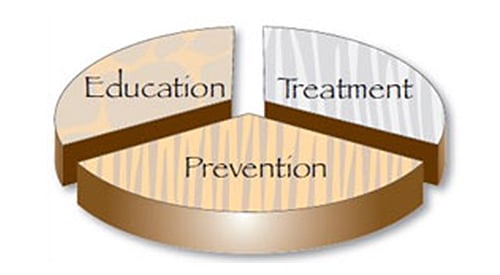 ---
Prevention
"The combination of sealants and fluoride has the potential to nearly eliminate tooth decay in school-age children."
The Dental Safari Company will come to your school and provide examinations, cleanings, fluoride and sealants for ALL children in ANY grade. The old adage holds true, "an ounce of prevention is worth a pound of cure." Also, our examinations meet state requirements for dental exams for children in kindergarten, second, and sixth grade.
Education
"Tooth decay is the most common chronic disease of childhood."
Preventing dental disease is dependent upon good daily habits. Our professionals will visit classrooms and educate students on healthy dental lifestyles that will benefit them throughout the year until our next visit.
Treatment
"Tooth decay, left untreated will cause pain and tooth loss."
Too many children have dental disease that causes pain and goes untreated. Any child that we classify as having urgent dental needs (e.g., abscess, pain) will be eligible to be seen in our Mobile Dental Unit. After our examination, we provide information about local dentists that are accepting new patients. However, The Dental Safari Company does not just provide an examination and move on. If a child does have urgent dental needs, they can be scheduled for follow-up dental care by us.
---